Climbing an emergency stairway to heaven, backwards
This survey of recent and not so recent work consists of several Cold Spring releases and begins with a picture disc and CD release from the legendary Hijokaidan. This was quite the honour and it was made all the better by being provided with some rather lovely gearshots to work with. These shots of wires and mixers (and an orange keyboard of some kind) provided the focus for the two sides of the picture disc, which contained the four parts of the studio-recorded title track. The CD, presented in a digisleeve and containing a track each from two live shows, was adorned with thumbnails of Hijokaidan performing.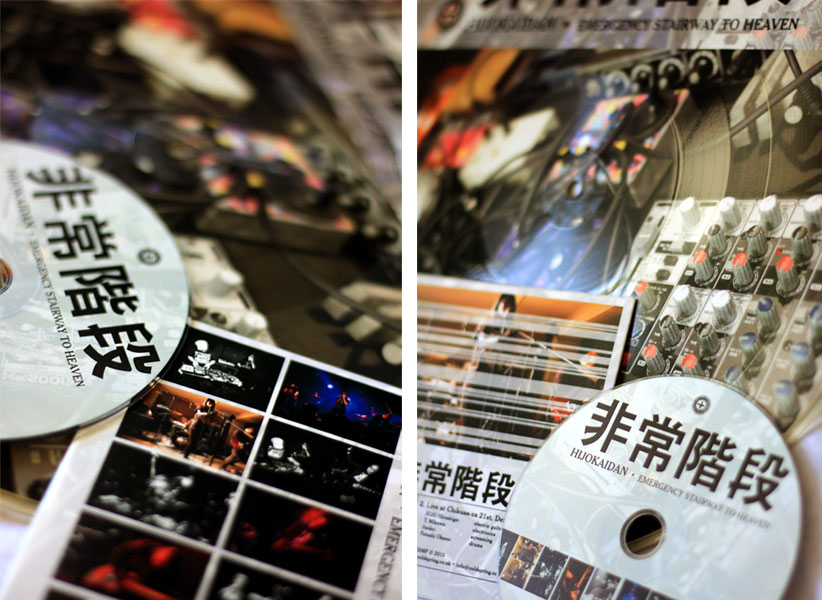 She Spread Sorrow is the project of Italian Alice Kundalini and Rumspringa marks her debut release. This was a joy to work on, with Alice providing some beautiful and unsettling images, shot by Stefano Majno, which led themselves to a sympathetically clean, white layout. I enjoy juxtaposing noise with stark whiteness (see the cover of Zeni Geva's Maximum Money Monster), rather than the de rigueur darkness and grimness, and i'm glad we were able to emphasise this even further by going with the six-panel digipack.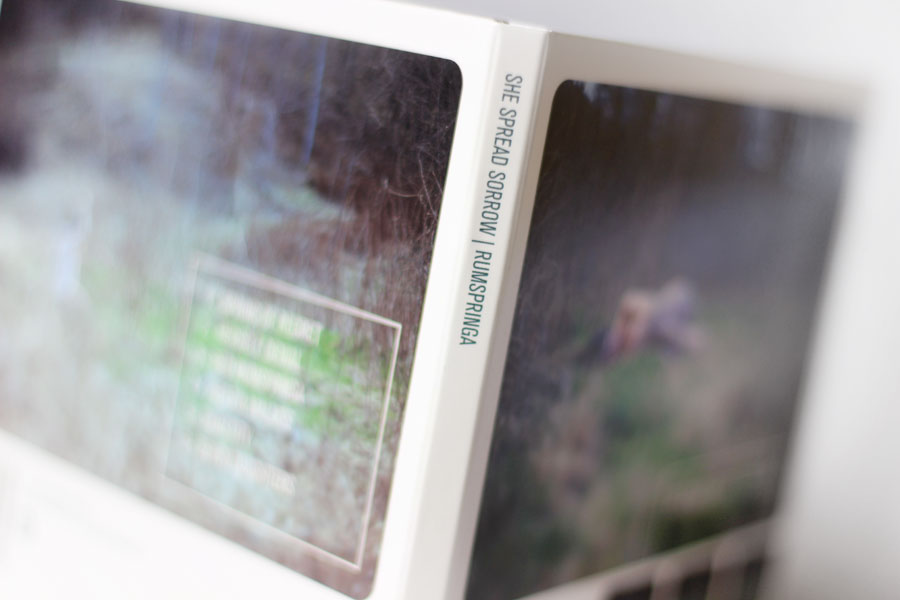 Another vinyl and CD care of Coil and the release of the long lost Backwards album, produced in both a digipack CD version and a gatefold vinyl. A resolutely black packaging with a matt finish and all details and graphic elements rendered in a restrained ruddy tone. The interior sleeve of both versions features candid pictures of Coil at Trent Reznor's New Orleans studio during the recording of the album.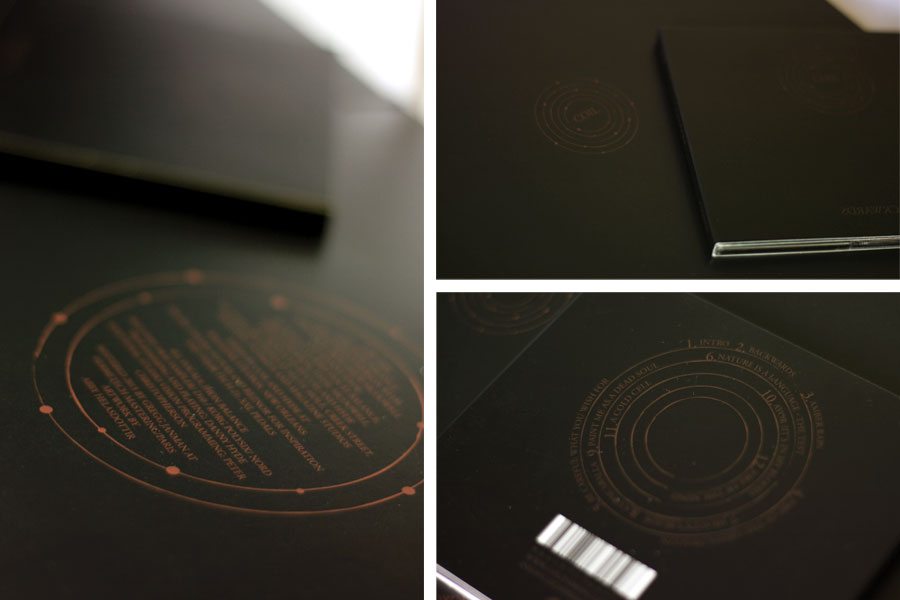 All images by Tash Helasdottir-Cole.