The following are case studies and examples of book cover and internal design.
---
Shadow Gods and Black Fire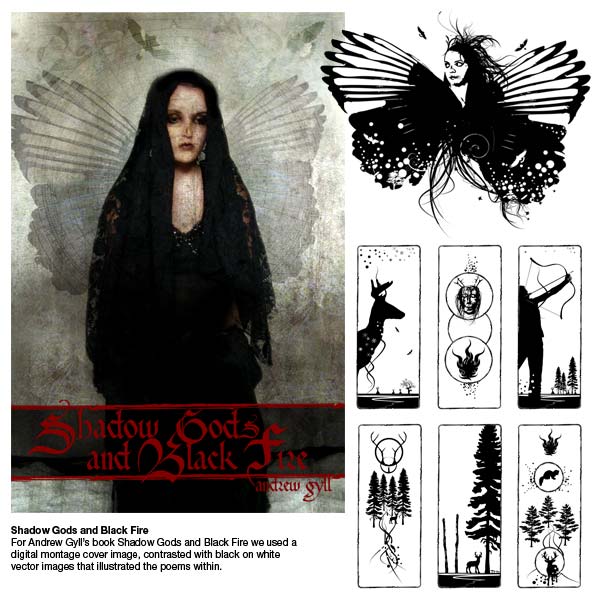 For Andrew Gyll's book Shadow Gods and Black Fire we used a digital montage cover image that contrasted nicely with black and white vector images that illustrated the poems within. Gyll's evokative poetry made it easy to create the little cartouche-like images that eventually acompanied them.
---